Experience United States Seamless®
The Process Is Easy!
Soffit, Fascia, & Rain Carrying Systems
Soffit, Fascia, & Rain Carrying Systems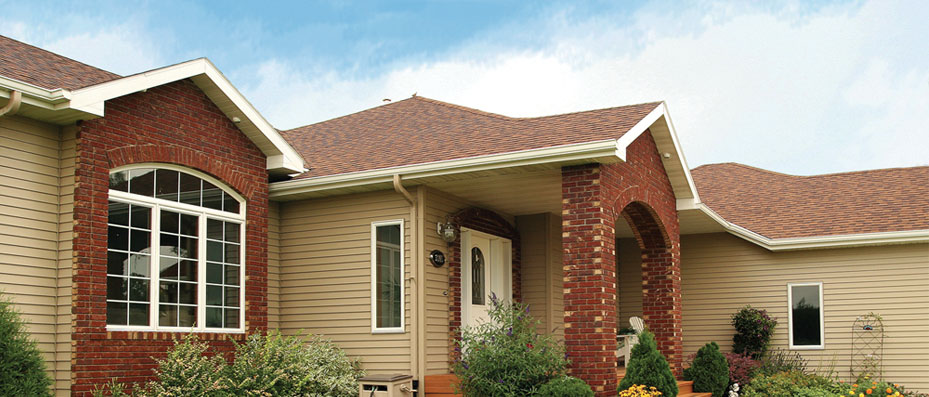 Protect and beautify your home with a maintenance-free, color-coordinated rain carrying system by United States Seamless. Our system is designed to work as a complete protection and beautification package. Our color perfect finish coordinates with our soffit, fascia, and trim accessories, allowing you to complement, match, or contrast the accents of your home, making it a one-of-a-kind work of art.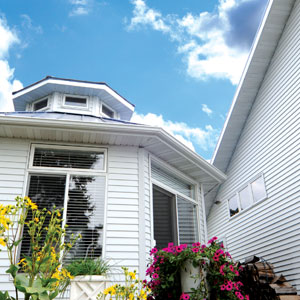 ---
Maintenance Freedom
The wonders of nature are truly amazing, but they can also be hard on your home. Eaves, overhangs, porch ceilings, and fascia—often the least noticed areas of your home's exterior—can blister, peel or rot. Let United States Seamless add the finishing touch and make your home virtually maintenance-free.
---
System Features
With United States Seamless soffit and fascia, you will eliminate costly painting of those hard-to-reach places like eaves and overhangs, while preserving the integrity of your home's structure. We take a "whole-system" design approach to assure product compatibility and performance, along with a perfect fit.
Available in several exterior colors
Easy-to-clean, stain resistance finish
No-fade, no-chalk—just long-lasting color
Steel fascia, aluminum soffit, aluminum rain carrying systems, and other accessories
Carries a limited lifetime warranty.
---
Our Systems Will:
Provide proper ventilation that controls attic temperature and air flow
Reduce expensive annual maintenance costs
Control moisture and rotting problems
Protect roof overhangs
Add curb appeal, longevity, and increase the value of your property
---
Downspouts That Maximize Water Flow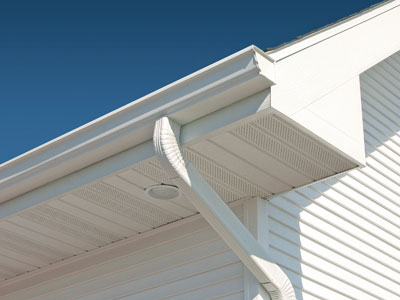 United States Seamless affiliates use our innovative 3x3 downspout, referred to as the Superspout™. This residential 3 in. square downspout and elbow reduces clogging and improves water flow over conventional downspouts. In addition to capacity increases, the Superspout has great curb appeal as it maintains a streamlined look and is stronger than conventional downspouts. Maximize your home's draining potential without the bulky look of ugly commercial downspouts by selecting the Superspout.
---
Rain Carrying System Design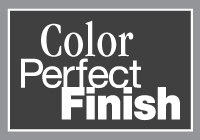 United States Seamless rain carrying systems are designed to effectively channel water off your roof and away from your home. Like our soffit and fascia, our rain carrying systems are available in a full palette of colors and styles, allowing you to create a beautiful finishing touch. United States Seamless rain carrying systems include seamless gutters, elbows, downspouts, miters, and other attractive accessories. Like our siding, our seamless gutters are custom-manufactured on-site by trained and certified professionals.